Top Five Gift Guide for Families
Whether you want to bless another family or strengthen your own family in the faith, you're sure to find something in this shortlist just for you. At your kitchen table or on a road trip, it's always the right time to remind family and friends that they are loved by God and loved by you!
Here are our top five faith-filled and favorite ways to strengthen relationships with God and one another!

1. U&ME Conversations Kit
Connection matters. The LOVED. U & ME Conversations Kit is an encouraging way to strengthen a tween girl's relationship with God and her mom (or mentor) through a 4-session Bible study.
---

2. Faith & Family subscription box
Making time to spend with family is so important and we understand that which is why everything you need is included right in the Faith & Family box and shipped to your door. No stress and no hassle, just family time and laughter based on God's Word!
Use the coupon code SPARKLE and receive 25% off your subscription.
---

3. Screen Kids
by Arlene Pelicane & Gary Chapman
Has Technology Taken Over Your Home? In Screen Kids Gary Chapman and Arlene Pellicane provide you with the tools you need to make positive changes. You'll discover how to equip your child to have a healthy relationship with screens and with others.
---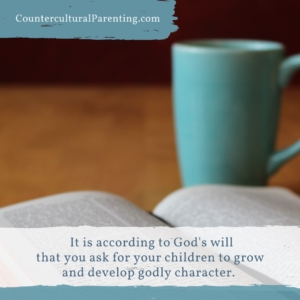 4. Counter Culture Parenting
by Lee Nienhuis
It's easy to look at the world and feel overwhelmed, but you don't need to lose hope. Change can happen in our culture. It can happen in our home and in our children. But it starts with us. Discover how in Lee Nienhuis' book, Counter Culture Parenting!
---

5. Kim Roose Dream Vacations
Planning a relaxing escape or a family reunion? Dream Vacations will ensure your experience will be completely hassle-free and tailored to your wants and needs. The result is a custom travel experience designed personally for you.
---
Looking for gifts for your girl or her mom? Check out the Top 10 Fun & Faith-Filled Gifts for Your Tween Girl here and Top 10 Gift Guide for Moms here.