Top Ten Gift Guide for Moms
Do you know a mom on a relentless pursuit to help her girl strong, secure, and confident in Christ? Give her a gift that reminds her that God's love is also pursuing her (Psalm 23:6)! She is loved on her good days, grumpy days, and I'm ready to quit days. It's God's unshakeable, unbreakable promise to her and her girl!
Here are our top ten faith-filled and favorite things to help Moms know they are seen, cherished, and so very LOVED.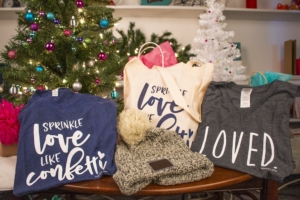 1. Wear the LOVED.
These beautiful Truth-filled T's will quickly become your faves! Remind yourself and others of God's unshakeable Truth: You are LOVED.

LOVED. V-Neck
This soft, semi-fitted heather gray v-neck shirt is made from 35% cotton / 65% polyester, it's perfect for everyday wear.
Sizes: Adult S-3X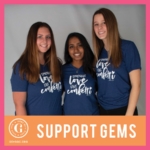 Sprinkle Love Like Confetti V-Neck
This ultra-soft, semi-fitted heather blue t-shirt is made from 70% Airlume combed and ring-spun cotton, 15% polyester, and 15% rayon.
Sizes: Adult S-2X
---

2. Make your mug's message count!
Fill your mug and heart with Truth: You are LOVED. You have everything you need to sprinkle God's love everywhere, because our unshakeable God is with you and for you, no matter what.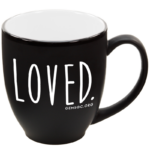 LOVED. Coffee Mug
A 15-ounce matte black ceramic mug with a white interior, this mug will help you tell the world you're loved with a LOVED. imprint on both sides. Top-rack dishwasher safe.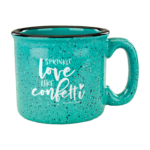 Sprinkle Love Like Confetti Mug
This 15-ounce teal campfire mug is made of ceramic. It is approximately 3 ½" tall and 5½" wide. Top-rack dishwasher safe.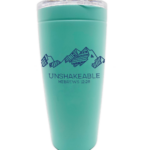 Unshakeable Tumbler
This 7.5″ x 3.5″ 20-ounce double-wall, vacuum insulated, stainless steel container has a copper lining, and a screw-tight, push-activated drink-through lid. The tumbler will keep liquids hot for up to 5 1/2 hours or cold for up to 24.
---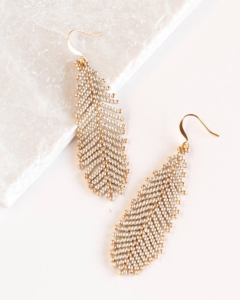 3. Vi Bella
The Devon earrings are carefully handwoven by Vi Bella artisans. These gorgeous statement earrings feature gold and brass glass seed beads with a subtle shimmer. Length: 2.75″.
---
4. She is Yours
by Wynter Pitts
Help your daughter develop awesome relationships with God, with you, and with the world around her. The journey begins with this commitment to God: Lord, she is Yours and I trust You with her.
Use coupon code GEMS20 for 20% off storewide. Code good until January 1, 2021.
---

5. Leather Bracelets
by Lee Nienhuis
It can be hard to live every day bravely! These hand-made leather bracelets are a beautiful and regular reminder that God is with you and for you. Perfect for anyone who needs to Believe, Pray, be Brave, be Fearless, or know that she is Loved.
---

6. Praying for Girls
by Teri Lynne Underwood
Not sure how to pray for the girls in your life or desire to go deeper into prayer for them? Praying for Girls offers 200 Scripture-based prayers that cover key areas in every girl's life: her identity, her heart, her mind, her relationships, and her purpose.
---

7. 25 Days to Coming Alive at Christmas
by Jennifer Hand
In the midst of the holidays, we can wonder, "What exactly are we celebrating again?" This devotional is for those who long to take time in the weeks leading up to Christmas to really celebrate the coming King, baby Jesus who changed everything.
---

8. Moms in Prayer Shareables Prayer Cards
by Moms in Prayer
This full-color pack of 30 prayer cards is perfect for sharing with others. Write the name of your child, a friend or other family member in the blank space to personalize the Scripture prayer. Share through backpacks, lunchboxes, mailboxes, and more!
---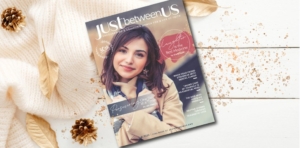 9. Just Between Us Magazine
Give a gift that will last all year long. Published quarterly, Just Between Us is a beautiful magazine that encourages and equips women for a life of faith.
---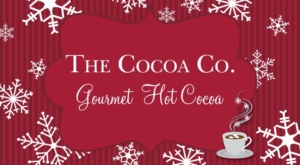 10. Cocoa Company
Give a hug in a mug! Family-owned and operated, The Cocoa Co. prepares every batch of cocoa by hand with ingredients from local suppliers. A lot of love goes into each batch of cocoa, plus it's packaged inside a pretty decorative tin.
Use coupon code COCOA10 for 10% off your order! Code good until December 24, 2020.
---
Bonus! Looking for gifts for your girl or family? Check out the Top 10 Fun & Faith-Filled Gifts for Your Tween Girl here and Top 5 Gift Guide for Families here.