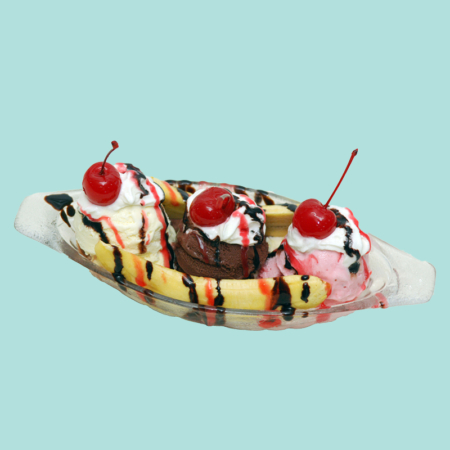 Recipes
Banana Split on a Stick
Dessert just got a whole lot more interesting. Introducing: banana splits on the go!
What You Need
6 strawberries
1 banana, cut into small pieces
6 pineapple pieces
½ cup (235 ml) chocolate chips
A few crushed peanuts (optional)
Skewers
Wax paper
Directions
Put one pineapple piece, one strawberry, and one piece of banana on the skewer.
Heat chocolate in the microwave for 30 seconds. Stir, and heat again until fully melted.
Line a pan or plate with wax paper. Dip the bottoms of the pineapple, strawberry, and banana skewer in chocolate, and then in crushed nuts.
Place skewers on wax paper and refrigerates for 2 hours.
Serve with whipped cream!