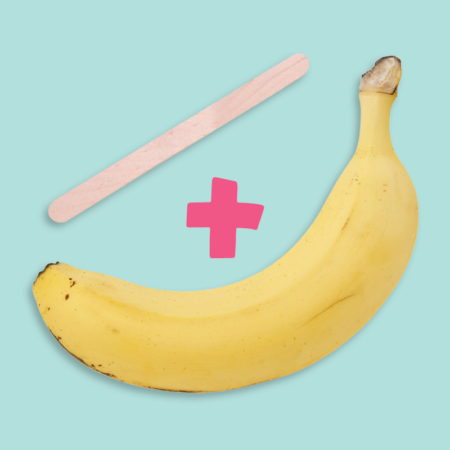 Recipes
Breakfast Banana Pops
On your Mom's special day, give her a breakfast that's super "cool"!
What You Need
2 Bananas (one banana makes 2 pops)
Yogurt of choice (non-dairy is fine)
Fixin's (Granola, chocolate chips, sprinkles)
Popsicle sticks
Parchment/wax paper
Directions
Get all your fixin's ready in a bowl and get your yogurt ready for dipping.
Peel your bananas and break them in half.
Put a popsicle stick in each end.
Dip the banana in the yogurt.
Sprinkle on your fixin's.
Set them on parchment paper and put them in the freezer until the yogurt is hard.
Serve up some Ba-nan-tastic treats!